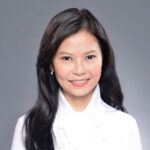 Hello all!
I am extremely honored to be elected as the President of APACS. I am also very privileged to be supported by a strong, dedicated and talented team of Executive Committee members. Together, they constitute a dynamic group of progressive and creative professionals, ready and active to develop and lead the association. I am very thankful to this group of members who have volunteered their time to assist me in leading this association. Most importantly, I would like to thank them for putting their trust in me as the new President to lead the team.
The association has come very far since it started 10 years ago, continuously creating awareness about mental health in Singapore through education opportunities with the public and collaborations with organizations and strategic partners. During the pandemic and numerous lock downs, the association has also worked closely with the various government organizations to educate the public on emotional resilience and promote mental healthcare at work and home. Singapore as a nation has risen strong and resilient as the country reopens this year in 2022. I would like to thank each and every organization that has worked with us or is currently working with us for all the opportunities provided to drive these goals together through activism, advocacy and community health.  With these, we have also been able to forge closer relationships and constantly provide a unified voice for the counselling and psychotherapy field. 
Thank you members for your continued participation and enthusiasm in our professional community,  The support from every single one of you means a lot to us.
Let's all continue to provide a voice for the mental health field and promote the professional growth of counsellors and psychotherapists in Singapore, leading the professional standards in counselling and psychotherapy education and practice. Those who are not yet members, please do consider joining us in our mission and be part of our family. 
Last but not least, I am uplifted to know that we no longer have to conduct our Executive Committee meetings via the screen and mock-up background – I am extremely thankful for technology and how it has provided us with convenience, productivity and continuity in our lives, but I am equally grateful that we can be back in 3D normalcy again. 
With best regards,
Sue Anne Han
APACS President (2022 – 2024)